Sign up for our free newsletter
Welcome to the Center for Creative Lifestyles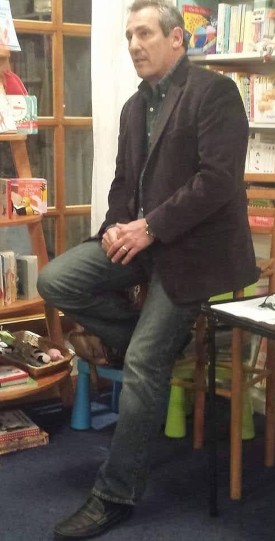 Andrew D. Evangelista and The Center for Creative Lifestyles (CCL) out-patient counseling center invite you to browse through our web site to learn more about all of the professional counseling services we can offer to you and your family. CCL is a small, but comprehensive out-patient counseling center, specializing in addiction and relationship counseling as well as overall mental health and coping concerns. We provide a quiet, private, and confidential setting, with experienced staff to service your needs and provide you with the necessary resources for your individual situation. Our staff includes: Licensed Clinical Social Workers, Licensed Certified Alcohol and Drug Counselors, Trauma Counselor, DRCC, and associate counselors dedicated to helping people.
CCL is owned and operated by Andrew D. Evangelista who has been successfully servicing clients from the West Essex area as well as the major metropolitan areas for over 45 years. The office is located in Caldwell close to Route 280 and Route 46, and is located just off Bloomfield Ave. CCL provides a full range of counseling services including:
Adolescents, teens and Adults, individual and group therapy
Couples and family counseling
Chemical dependency evaluations, school alcohol and drug assessments and referrals as needed out-patient and detox and in-patient if needed (Aftercare recovery groups)
Dealing with Adolescents, Teens and adults with attention deficit disorders, oppositional defiant disorders, anxiety and depressive disorders, Conduct disorders.
Family issues including: divorce, separation and grief
Relaxation and meditation
Specialized programs for teens and adults involving anger management, early intervention alcohol and drug groups, social skills groups for teens, dating abuse, what's new with marijuana and vapor pens and e-cigarette
College planning and overall preparation.
High school tutoring in house.
We also offer extensive help for parents including bi-weekly and monthly parent support groups. These groups help parents from local communities bond and learn different strategies for handling out of control teens, stress management as well as support and guidance with their teenagers' chemical usage.
CCL also provides: community service lectures, parenting groups on alcohol and substance abuse awareness, consultations to schools and industries, and employee assistance programs.